2024 Speakers and Entertainers are being added regularly - check this page for updates!
BRYAN BAEUMLER
Bryan doesn't believe he's put in an honest day's work unless he gets his hands dirty. A natural-born teacher, the Gemini-award winning host has been educating and entertaining viewers across Canada and the US since 2007 on the hit shows Disaster DIY, Canada's Handyman Challenge, Leave it to Bryan, House of Bryan, Bryan Inc. and most recently Renovation Island. Bryan's quick wit and easy-going personality have made him a huge hit with viewers on all of his home renovation shows.
Learning valuable tricks of the trade from his father, a meticulous aircraft engineer, Bryan spent his childhood summers building his family's cottage from the ground up. After earning a dual degree in Political Science and Business, Bryan was headed towards a career of practicing law. Realizing he'd rather be renovating than being chained to a desk, his innate passion for building took over and he traded in his tie for a tool belt and founded Baeumler Quality Construction.
A few kids and number of hit TV shows later, Bryan continues to tackle home renovation projects, be the spokesperson for numerous products and expand his growing businesses to include Baeumler Approved and Baeumler Custom Cabinetry. Having just wrapped up filming for Renovation Island with wife Sarah, where viewers were able to watch them restore a small abandoned resort on South Andros Island in the Bahamas, Bryan will now take the lessons learned from Cauerela Mar Club and aim to help others in his new show set to premier later this year or early next. For more information about Bryan, visit bryanbaeumler.com.
Bryan will appear on the Main Stage Friday at 4 p.m. and Saturday at 11 a.m.
Performing in our Food & Drink Pavilion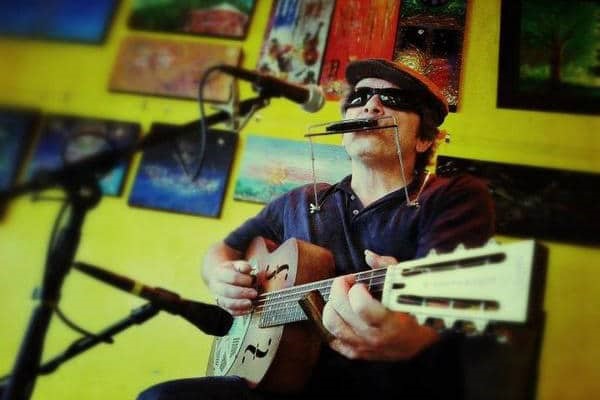 MATT YETTER
Matt Yetter is the real deal; an old-school, slide guitar-playing, harmonica-tooting country blues artist who characterizes music as "a way of making a connection to everybody all at once".
Regularly playing old-time, rootsy blues from the 1920s, 30s, and 40s all around Minneapolis, Matt created his own niche - a vibe that's hard to come across anywhere else. Matt has over 12 years experience as a solo artist and many years performing in ensembles on different fret instruments. He is based in South Minneapolis and performs at many different venues around the area.
Cathie English
A folk singer/songwriter who dwells in Central Minnesota, where the winters are long, writing beautifully crafted songs accompanied with her distinctive fingerstyle technique. Woven through her music is a reverence for nature and the honest storytelling emblematic of the folk genre. She's performed at festivals and venues throughout Minnesota, sharing the stage with acts including Peter Mayer, Martin Zellar (of the Gear Daddies) and Jim Brandenburg, most recently doing a recording with Emmy winner Michael Monroe. Cathie has released two CDs, "Mary's Garden" and recently "Finding Solace".