MEET HGTV'S UNSELLABLE HOUSES' REAL ESTATE MAVENS - LYNDSAY & LESLIE
Mar 2, 2023, 17:50 PM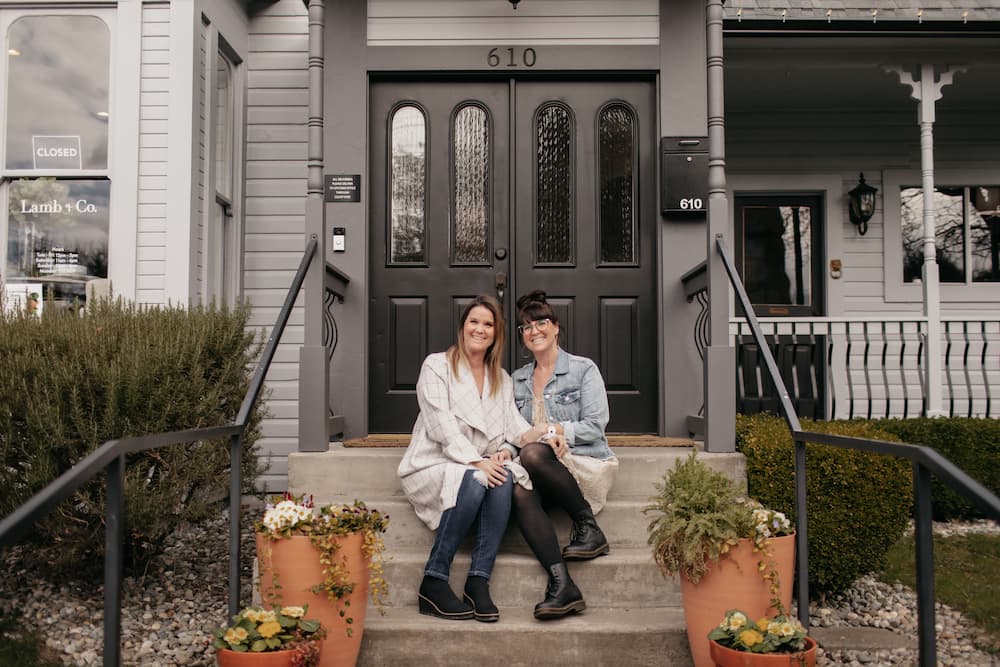 Lyndsay Lamb and Leslie Davis of HGTV's Unsellable Houses wear many hats. As twins, mothers, real estate gurus, and HGTV Show hosts, they have won the hearts of the public. In 2009, Lyndsay created Lamb & Co. Real Estate which grew into a full-service real estate agency and home design company. With their self-produced YouTube videos catching the eye of the entertainment industry – HGTV offered them a TV show that debuted in 2019. In their series, Unsellable Houses, the twins transform homes that have stood stagnant on the market by making creative renovation and staging decisions to breathe life back into the space. They are going on their third season of the show, not only due to their unmistakable knack for design and negotiation, but also, their spunky personalities, banter, and heartwarming service.
It's easy to group them together as twins, but both have specific talents they bring to the partnership. Lyndsay is the mind behind the design, making most of the crucial renovation and staging tips for the homes. Leslie is the connoisseur of negotiation, budgeting, with a knack for marketing. Come to the Deseret News Home Show to learn from the twins and their expertise in home renovation and real estate.
We asked them some questions to get to know them and their lives outside the busyness of work. Here's what they had to say. Meet Leslie and Lyndsay:
Q. What tool should every homeowner own?
A. Impact drill (hand-held drill). This is used for everything!
Q. What's the biggest DIY fail you've seen?
A. Peel and stick tile (WE HATE THAT!)
Q. Best décor or home improvement app folks don't know about?
A. Sherwin Williams Color Snap Visualizer.
Q. Best home purchase for under $100?
A. Ring Doorbell
Q. What are your best landscaping tips?
A. Use pots in your beds to refresh color on a seasonal basis.
Q. What's your favorite HGTV or DIY Network series?
A. Bargain Block, love those guys!
See the Unsellable Houses Duo LIVE at the 2023 Minneapolis Home + Garden Show Friday, March 3 and Saturday, March 4. See more of them on HGTV's Unsellable Houses, Rock the Block season 3 and soon on Ben Napier's Home Town spin-off Home Town Kickstart.