Christopher Knight: Brady Bunch and Designs with Punch
Feb 13, 2023, 14:00 PM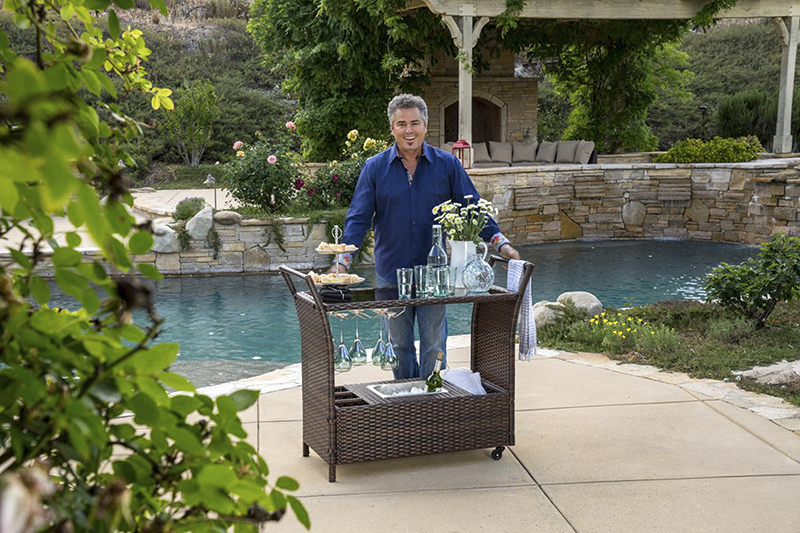 Christopher Knight aka "Peter Brady" of the Brady Bunch and furniture entrepreneur of Christopher Knight Home will be joining us on the Pop Star® Main Stage March 4 and 5 at this year's show! He'll be sharing information about his furniture, answering all your burning questions and more! But, for now read below some fun Q&A's we were able to discuss prior to his appearance:
Q. Are you a plant fanatic, or is your green thumb lacking?
A. Yes! I love plants. I love how they soften linear features of all construction. I do have a "green thumb" when time allows. However, I've adopted a preference for artificial trees and plants due to the freedom they provide. A green thumb requires a consistent connection to your greenery. My current lifestyle challenges that connection. My green thumb is reserved now for an array of succulents and orchids.
Q. Best home purchase for under $100?
A. Best home purchase for under $100 is a video doorbell like RING. It is a simple, cost- effective way to boost your sense of security – from knowing who's entering and leaving your home, to seeing packages arrive and in some cases, disappear from your porch, to avoiding unwanted solicitations, video doorbells are an easy way to improve your awareness of your surroundings.
Q. What's your next home project?
A. My next home project is an office conversion, taking my office from a traditional "office" workspace to a multi- functioning office/recording studio. I'm working on equipping the space with proper sound proofing and a ceiling grid for lights, greenscreen and appropriate backdrops for at home video production. If the Pandemic has taught me anything, it has illuminated the ability we all now have to self produce content at home, effectively and affordably.
Q. Which HGTV / DIY Network star would you most like to work with and why?
A. My favorite HGTV stars are all those who worked on A Very Brady Renovation - The Property Brothers (Drew & Jonathon Scott), Jasmine Roth, Leanne & Steve Ford, Mother/Daughter dynamic duo, Karen E. Laine & Mina Starsiak Hawk, and Lara Spencer. Every one is not only creative and industrious but they're all incredible people. They were an inspiration to work with and fun to get to know personally.
Q. What project are you currently working on?
A. Outside of Christopher Knight Home, I launched a production company with my partner, Phil Viardo, called Former Prodigy Media. We have recently completed an award-winning documentary called Truelove, The Film. In 2021, Former Prodigy also made its foray into the narrative genre, as a production partner on the highly anticipated, new animated feature film "The Inventor" from Oscar-nominated Jim Capobianco ("Ratatouille"). Also in pre-production are our first two live action feature films and new television series projects with award-winning talent attached both in front and behind the camera, all slated for production in 2023. I have also teamed up with my "Brady" brother Barry Williams for "The Real Brady Bros" Podcast, a weekly episodic recap and retrospective of our classic Brady Bunch episodes.
Q. What is an outdated home trend you hope doesn't come back?
A. I'm hoping as I imagine everyone does, the sprayed acoustic ceiling we commonly refer to as "popcorn" ceiling never makes a comeback of any kind.
Come down and see Christopher on Stage at this year's show! Plus, be sure to check out how to enter to win a pair of Burchett Outdoor Acacia Wood Club Chairs by Christopher Knight Home, valued at $500!