Exhibitor Spotlight: Sisyphus Industries
Feb 19, 2019, 14:16 PM
The Minneapolis Home + Garden Show, happening February 22-24 + March 1-3, 2019 at the Minneapolis Convention Center, is your source for innovative and unique products - like this museum-quality kinetic sculpture from
Sisyphus Industries
. Don't miss your chance to experience this one-of-a-kind product, modeled after Sisyphus, a kinetic sculpture that has mesmerized millions of visitors at its permanent installations in museums around the world. Before you visit Sisyphus Industries in Booth #1817, enjoy our brief interview below.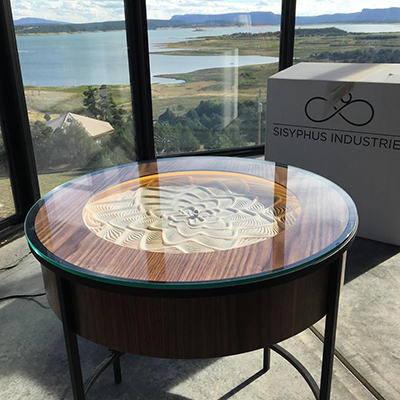 Please describe your product.
"What music brings to your ears, Sisyphus brings to your eyes. Kinetic art, technology and design merged in stunning meditative beauty. Sisyphus is a fully functional table with a thin layer of sand under its glass top. Under the table is a two-motor robot (the "Sisbot") that moves a magnet which pulls a steel ball through the sand. The motors are controlled by a small Raspberry Pi computer which plays a set of path files, much like a music player plays an mp3 file. Sisyphus has no on/off switch; you simply plug it in and it automatically calibrates itself, loads a default playlist of paths, and begins playing. You can control playback – choosing favorite tracks or playlists – speed of play, and table-lighting from a mobile app or by using any browser to connect to Sisyphus with WiFi."
What is your best home or garden tip for the season?
"Design with zen in mind."
What are your featured items this season?
"We have an exclusive sale for the Home and Garden Show. Come visit us and find out what the buzz is about."
What is the strangest client request you've ever received?
"Come talk with us and we will tell you."
What is your favorite part about the home show?
"We love meeting new people. Come visit us, and take in the beauty of Sisyphus Tables."
Is there anything else you think folks should know about your business?
"Bruce Shapiro has dedicated the past 25 years to exploring motion control as a medium for artistic expression. His computer controlled kinetic art pieces are permanent installations in museums in Switzerland, Germany, US, Canada, Poland and Australia. The Sisyphus table is the first of its kind, a museum-quality kinetic art sculpture for your home."
The Minneapolis Home + Garden Show is filling the Minneapolis Convention Center with hundreds of innovative businesses. Join us over two weekends, February 22-24 + March 1-3, to find beautiful pieces for your space.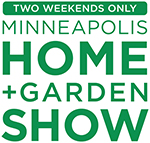 FEBRUARY 22-24 + MARCH 1-3, 2019.
MINNEAPOLIS CONVENTION CENTER