Sponsor Spotlight: EPS Idea Home
Feb 15, 2019, 18:13 PM
Everyone wants to live a healthier and happier life. The Idea Home at this year's Minneapolis Home + Garden Show brings you just that. "Building a Healthy, Happy Home" is the theme. This year's house is showcasing innovative ways to create a home that's better for you, and better for the planet. Before the show, which takes over the Minneapolis Convention Center February 22-24 + March 1-3, we caught up with Lee Bergum from EPS Buildings to get some great tips to help you create a healthier home.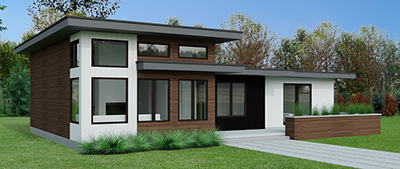 What does it mean to have a healthy and happy home?
It means home living is comfortable, less worries, feeling of satisfaction, eating healthy from your own garden.
What are some new innovations you are seeing to make a home healthier?
SIPS, Structural Insulated Panels, no off-gassing, no formaldehyde, air tight which allows better performing HVAC, better types of wall systems, like SIPS.
Going to the backyard, how can someone create a healthy and happy outdoor space?
Fresh vegetables, raised gardens, fruit trees, green space. MN native plants, butterfly and bird friendly
How does a healthy and happy home benefit the world around us?
Better for the environment, healthy homes reduce medical issues, (asthma etc.) and thus costs lower utility costs also help the environment lower carbon footprint, sustainability.
Discover the 2019 Idea Home when you visit the Minneapolis Home + Garden Show, February 22-24 and March 1-3 at the Minneapolis Convention Center.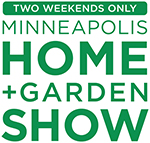 FEBRUARY 22-24 + MARCH 1-3, 2019.
MINNEAPOLIS CONVENTION CENTER