Sponsor Spotlight: The Azek Company - Deck Wars
Feb 13, 2019, 17:51 PM
Are you ready to get decked out? With spring just around the corner, you're probably dreaming of the perfect deck. To help inspire you and give you some ideas for your outdoor space, five local deck companies will be competing for the title of Deck Wars Champion at the upcoming Minneapolis Home + Garden Show (February 22-24 + March 1-3 at the Minneapolis Convention Center). We caught up with Stephanie Kurtz from the Azek Company, ahead of thee show to talk decks and help get you ready for warmer weather.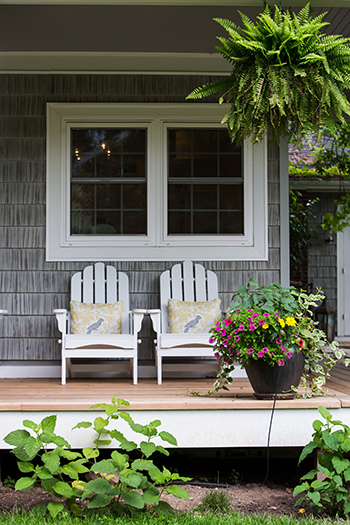 What is one must-have item for a great deck space?
Having the right railing that fits your lifestyle is so important. If you're the consummate party host it's easy to envision your deck as a new gathering space — and it is. Your deck should be an extension of your home. Railing can serve as a place to set drinks during a backyard bash, like with Builder Rail. If your home has breathtaking views, opting for a railing with a glass channel to minimize sightlines will be your best bet, like Impression Rail Express®. Or, if you like to make a statement, a bold, traditional railing like RadianceRail® is a no-brainer. Your deck and rail should match your style and taste.
What material makes for the best deck?
Perhaps we're biased, but TimberTech decking is the way to go. It's low-maintenance and never requires sanding, staining, or sealing while boasting the most intricate wood grains and natural, earth tones. Plus, you'll never have to worry about splinters, stains, or fading. All this and it's backed by industry-leading warranties that guarantee the performance of the product for decades. You can't go wrong with TimberTech capped polymer or capped composite decking.
If you could build your dream deck, what would it include?
Since we're headquartered in Chicago, we definitely have a soft spot for rooftop decks. Being surrounded by the city, high up under a big sky, is still a thrill for us. We gravitate to decks with all the bells and whistles. So, an ideal deck might include built-in seating using our deck boards, embedded lighting that boosts ambiance, and a unique patterned inlay that delineates the space and designates a gathering area. We'd probably dabble in creating a design with our Multi-Width Decking, too. We love to do decking differently.
What should people know before tackling a deck project?
Don't be afraid to ask for what you want. Technology has evolved the outdoor living industry. Want to never worry about annual sanding, sealing, and staining? We've innovated decking for you. Want your deck to look beautiful initially and over time? We've got you covered with industry-leading warranties that protect against fading, staining, and product defects. Want multiple widths or intricate patterns inlayed in your deck? Choose from our Multi-Width Decking line. Want decking that looks like your indoor flooring? We've got that too! Homeowners are in charge now — they're calling the shots and we're having a blast finding solutions to their problems.
Find more outdoor living ideas, inspiration and expert advice at the Minneapolis Home + Garden Show. We'll see you February 22-24 + March 1-3 at the Minneapolis Convention Center.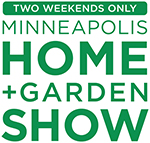 FEBRUARY 22-24 + MARCH 1-3, 2019.
MINNEAPOLIS CONVENTION CENTER