Exhibitor Spotlight: Hedberg Landscape and Masonry Supplies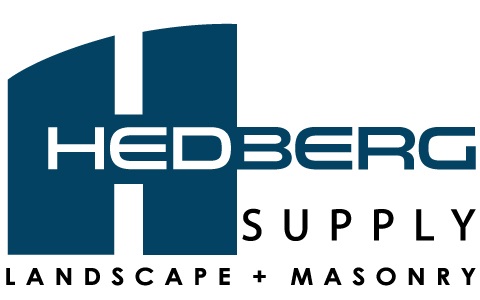 Hedberg Landscape and Masonry Supplies is Minnesota's largest wholesale and retail supplier of landscape hardgoods, masonry products, water garden supplies, and custom stone fabrication. They're committed to helping their customers be more successful through offering high levels of customer service, experience, professional grade products, and passion.


Make sure to visit the Hedbeg Landscape and Masonry Supplies team in Booth 1225 while you're at the Minneapolis Home + Garden Show! Can't wait to see their exciting new products? Read on to catch a sneak peek at what they'll be bringing to the show, and learn what design trends they're anticipating for 2016!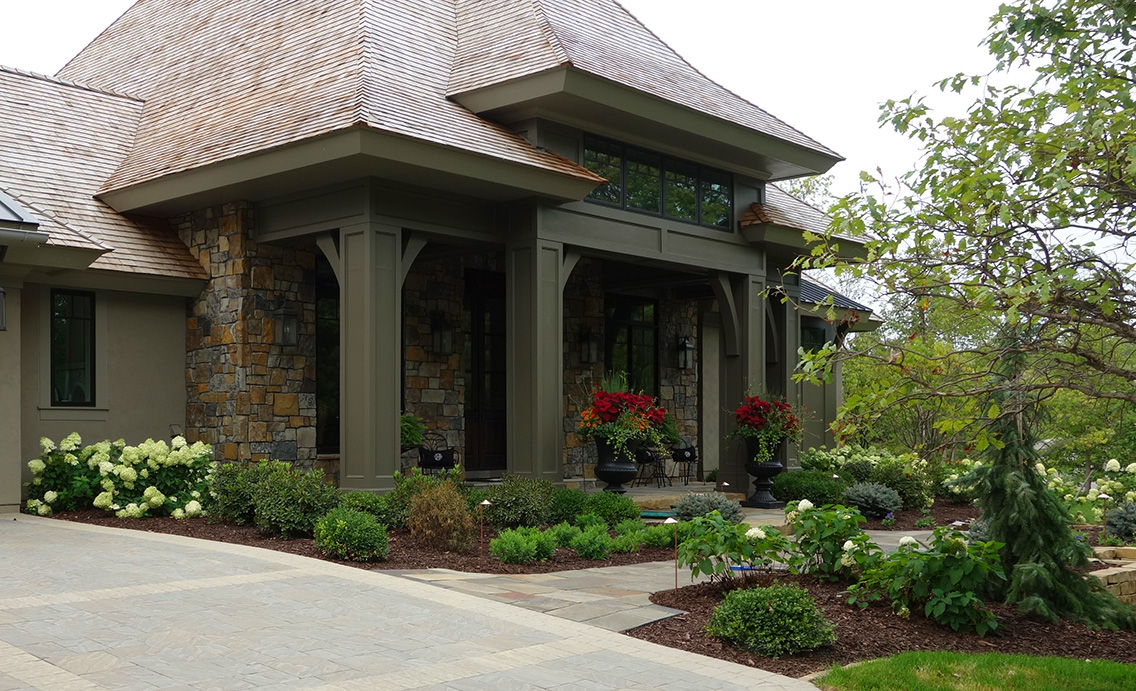 Will you have any featured products this season?
"Hedberg is beginning 2016 by featuring the Tandem Wall retaining wall system from Belgard. Homeowners can install patterned walls with the appearance of chiseled stone. It allows for straight or curved walls as well as free-standing walls.


We're also featuring a new product line from Rochester Concrete Products, the Vintage 6 retaining wall system. Vintage 6 is a three-piece tumbled wall system that builds straight or radius walls and seat walls without requiring cutting."

What can visitors expect to see from your company at the 2016 Minneapolis Home + Garden Show?


"Our exhibit is a mock-up of a house's front yard and back yard. It includes: a paved driveway, patio, back yard, water feature, planter/seat wall, and additional features. We encourage attendees to stop by and relax. We're also going to invite attendees to register for our 2016 School of Rock DIY seminars. By coming to our booth, they can see the full schedule for all three Hedberg locations and sign up for seminars at any one of them."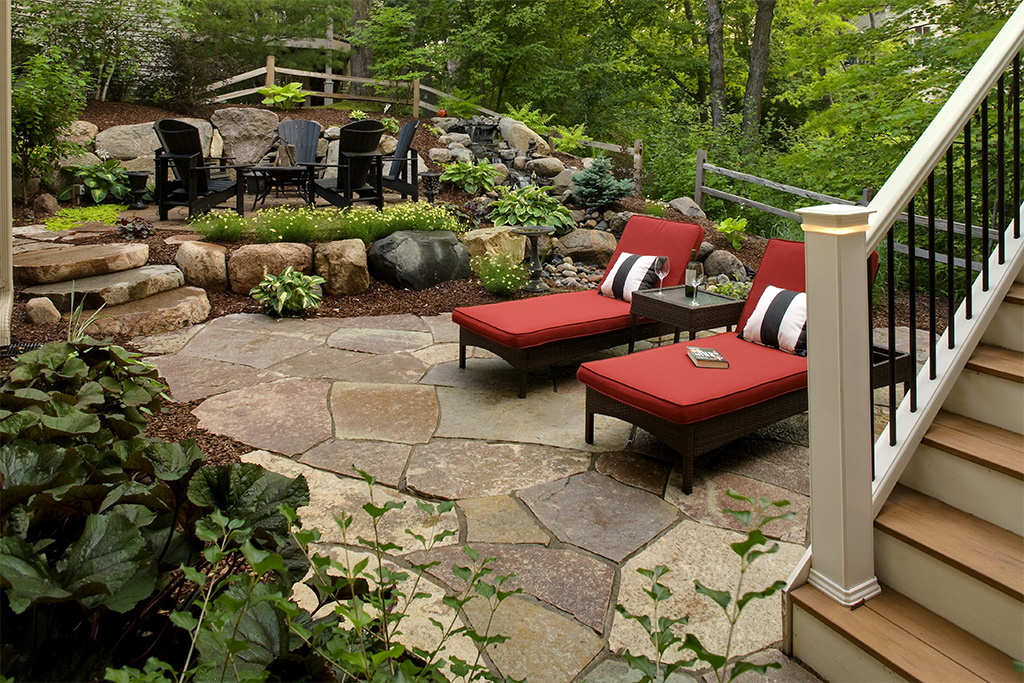 What home and decor trends are you anticipating for 2016?
"Current design trends may have a bit to do with sustainable design principles. Clay brick is seeing a resurgence – for both home exteriors and for pavers. Some projects are even specifying reclaimed brick, and we have actual handmold brick from Glen Gery. As people find more and better sources for reclaimed wood, they're using it particularly for accent walls.
In back yards, bubbling rock fountains and pondless waterfalls are replacing or complementing ponds and regular pools because they're fun to watch and easy to maintain. We predict more interest in rustic gabions for privacy walls and garden art. The gabion is an ancient landscaping device.
People are also discovering that prices have decreased for some natural stone to the point where they are nearly equivalent with those of manufactured stone, so they're using thin veneer natural stone for exteriors and interiors."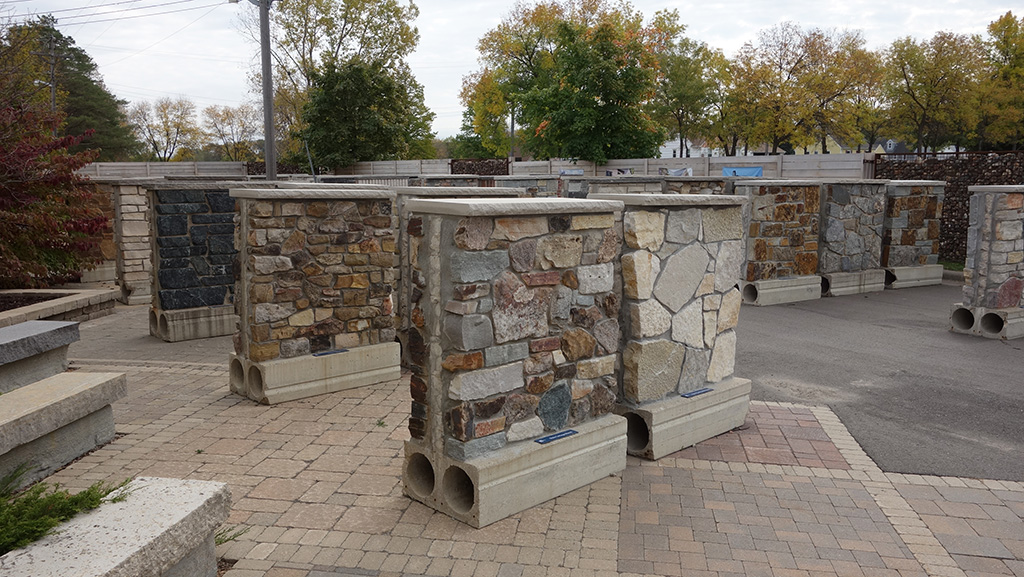 What inspires your products?
"We're best known for natural stone, concrete pavers and walls, masonry and water gardening. Our products are natural, timeless, resilient, and fundamental. The finishes and features we offer support many types of decor, from traditional to modern to rustic to neoclassical. We enable this through offering a wide product selection, decades of experience with trusted suppliers and custom fabrication of stone."

What's your favorite part of the Minneapolis Home + Garden Show?
"Our favorite part of the show is acting as trusted advisers to homeowners who are seeking solutions. Our mission is to help our customers be more successful, regardless of products. We often end up introducing homeowners to licensed contractors who are also at the show. Based on the conversations we have at this show, we tune into people's dreams for their home and help them realize those visions."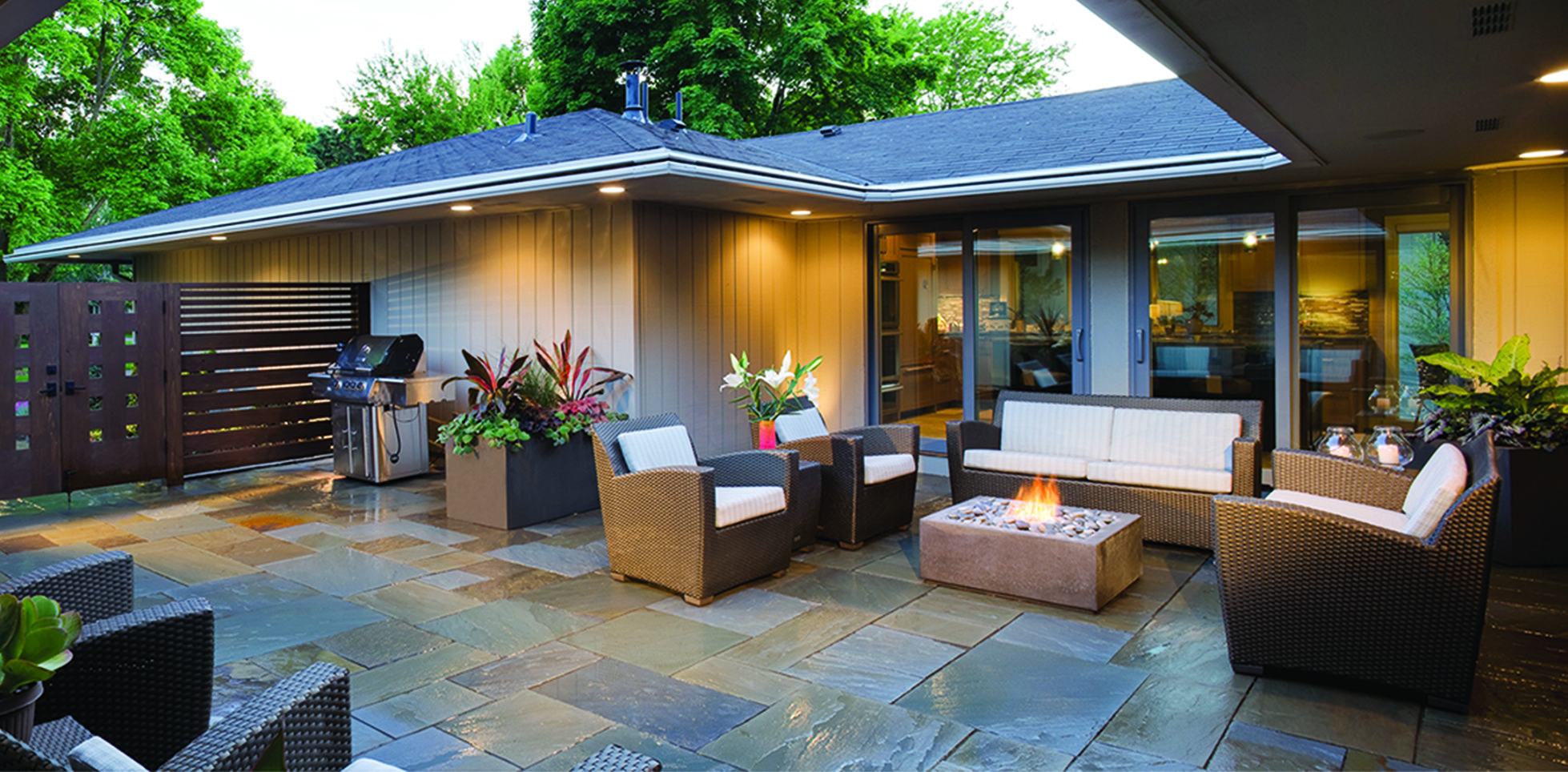 What is your creative process like? How do you work with clients?
"We engage homeowners at multiple points along the project path. Sometimes homeowners visit one of our locations and see a project or a finish that they like; other times they visit our
website
and see a project gallery; still other instances they are sent by a professional to Hedberg to make selections. We have arguably the best masonry showroom in the metro area, where customers can take their time with pleasant, knowledgeable staff to select products for their projects."
The
Minneapolis Home + Garden Show
takes over the Minneapolis Convention Center for two weekends this year! Join us February 26-28 and March 4-6! With hundreds of home and garden experts, appearances from Drew and Jonathan Scott, The Property Brothers, and tons of decor ideas and inspiration, this is a must-attend event for Minnesota homeowners!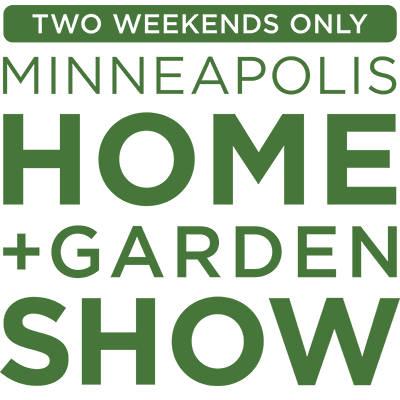 MINNEAPOLIS CONVENTION CENTER
FEBRUARY 26-28 & MARCH 4-6
Nov 30, 2015, 18:24 PM