Get Inspired At The Minneapolis Home + Garden Show's Idea Home
Feb 19, 2015, 18:58 PM
Build a two-story house in just five days inside a giant hall. That was the task at hand for Viebrock Construction as they tackled the annual Idea Home for this year's
Minneapolis Home + Garden Show
. The home will be the centerpiece of the show, which takes place February 25 - March 1 at the Minneapolis Convention Center.
The 2015 Idea Home theme is Active Living, appealing to today's dynamic lifestyles that require more room and plenty of flexibility. This is the second year Viebrock Construction has built the Idea Home and it's been a terrific situation for them to display their talents, get creative with materials, and mesh it together with unique designs.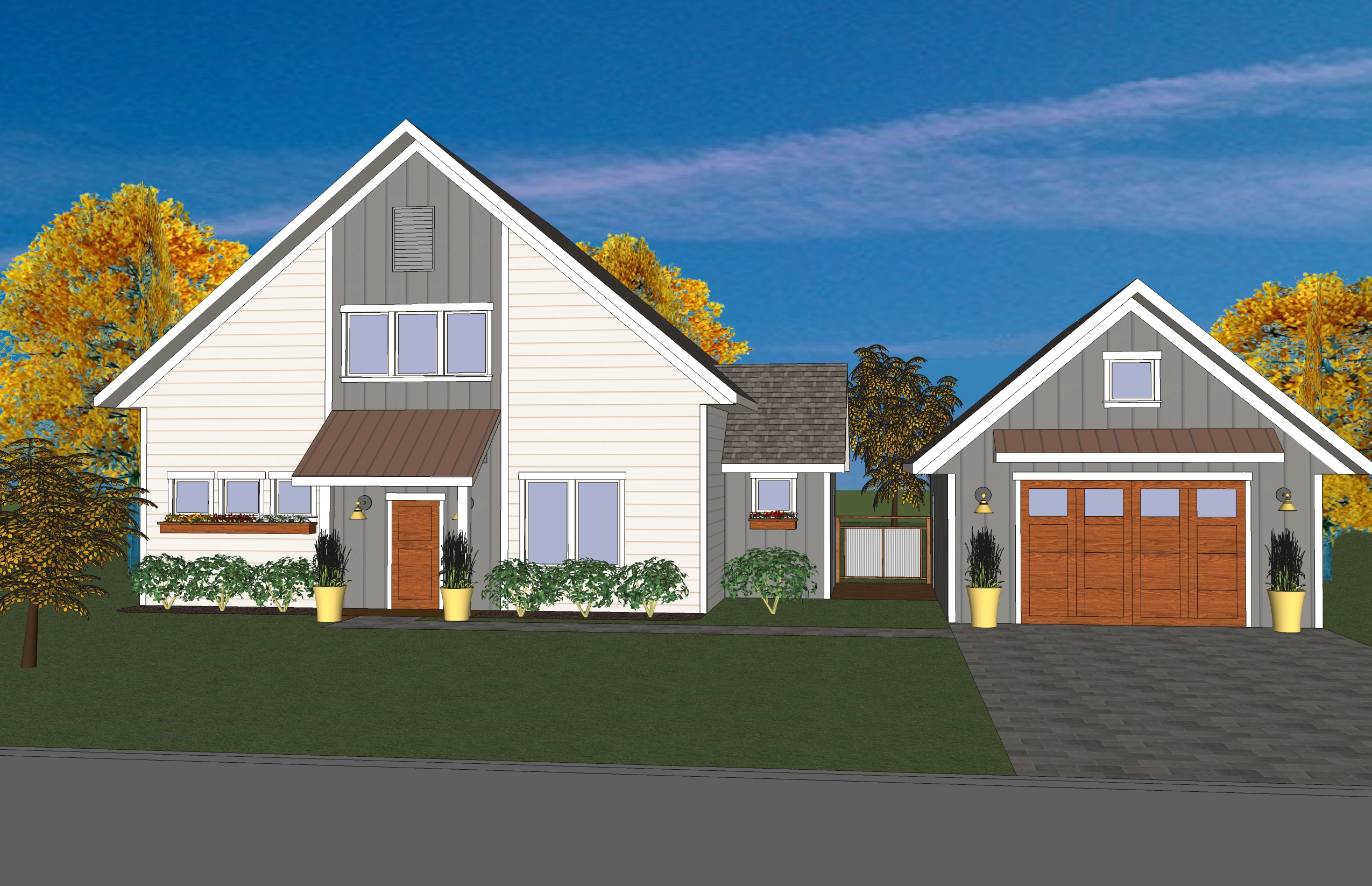 Situated on an angle of a 4,800 square-foot lot, the finished home will be nearly 1,400 finished square-feet. The exterior will feature steel seam roofing for greater longevity, fewer seams, and a sleek style. The home's siding looks like natural wood but actually has a longer life, allowing for better durability.
Inside the home you will discover an open floor plan, featuring a living and dining room with a luxury vinyl floor that appears to be finely weathered oak. Don't miss the dining table, crafted from Douglas Fir that was reclaimed from an old barn, and the accompanying chairs are covered in removable upholstery, making them a cinch to clean.
HOM Furniture
provided the furniture and collaborated on the design concept.
The Idea Home's landscape designers,
The Garden By The Woods
, have been very busy as well, creating one-of-a-kind landscapes to complement this year's Idea Home. You'll find pivoting garden walls, a private sitting area, and a neighborhood gathering space. Not to be missed is the way-cool meditation area, as well as the courtyard that transitions to a sports court!
Viebrock Construction is based in Osceola, Wisc. and has been designing and building homes in Wisconsin and Minnesota for over 56 years. For more information check out their
website
or call 715-294-2188.
An estimated 70,000 people are expected to walk through this year's Idea Home during the five-day show. Make sure you're one of them! Buy tickets early to avoid box office lines and get the best deal - right now you can
get 2-for-1 tickets on Facebook
!