Outdoor Entertaining Tips
Jun 25, 2018, 15:58 PM
It's time to bring the party outside! Take advantage of the warm weather and longer days by hosting your next get together outdoors. Start your party planning now by checking out our tips and tricks below.

1. Bring in the Tropics
We love the idea of adding a theme to your decor, but it doesn't have to be dramatic. Something as simple as using palm leaves for table accents can invoke memories of the tropics.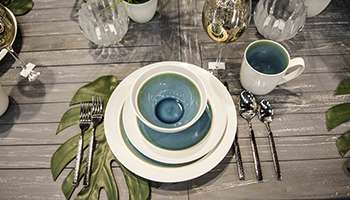 2. Watch out for the Bugs
Being outside is lovely. Bug bites are not. Be sure to have bug spray available to your guests if you're planning to be out after dusk. We also suggest lighting citronella candles or adding a few potted lavender plants to your space as they help keep the bugs away.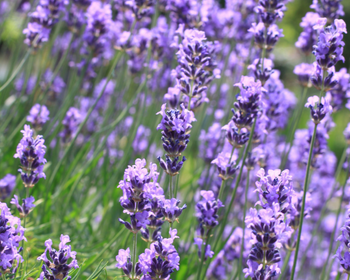 3. Don't Forget about the Lighting
Summer gatherings often last long in to the evening due to the warm weather. Be sure not to leave your guests in the dark. If you don't have substantial lighting in your yard, adding a string of fairy lights can really brighten up a space.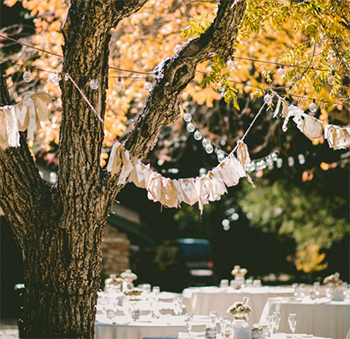 4. Stay Hydrated
Nothing puts a stop to a party faster than heatstroke. Set up a water station with a large pitcher of water and lots of cups, or a cooler filled with drinks to ensure everyone stays hydrated. Putting out some sliced lemons and limes, as well as a few sprigs of mint will take this feature from thoughtful to downright delicious.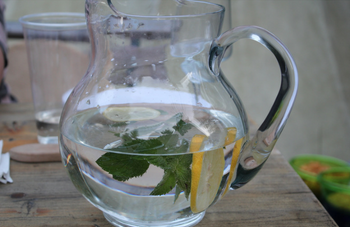 What are your top tips for outdoor entertaining? Have you hosted any stellar parties this year? Share your photos and ideas with us on social. You can find us on Twitter, Facebook, and Instagram!