DIY Planter Challenge: Gorgeous Glass
Jun 3, 2016, 13:10 PM
Summer's nearly here and it's a tight race for competitors in our
DIY Planter Challenge
. For weeks Facebook fans have been voting for their favorite homemade planter, and everything will come to a head June 30th at 11:59pm. Whose planter will receive the most votes? Only time will tell.

Before you
visit our Facebook page to cast your vote
, try making your own planter. We've already showed you how to make
Karen A.'s printed pipe
and
William Brown's perfect printer
, but what about some gorgeous glass? This lovely creation, submitted by our Digital Marketing Director, Joanne C., looks wonderful and is a snap to make. Add some subtle beauty to your indoor space with a planter like this one. Find out how to make it below!
What you'll need:
Glass bowl (or any other glass container you want to use for your planter)
Alcohol inks
Sponge
Shellac spray
White acrylic paint
Plant (Joanne used a Kalanchoe)
Potting soil
Directions:
Step 1: Gather your supplies. Remember to put on your rubber gloves and cover any work surfaces you don't want stained as alcohol ink is hard (
impossible!)
to remove.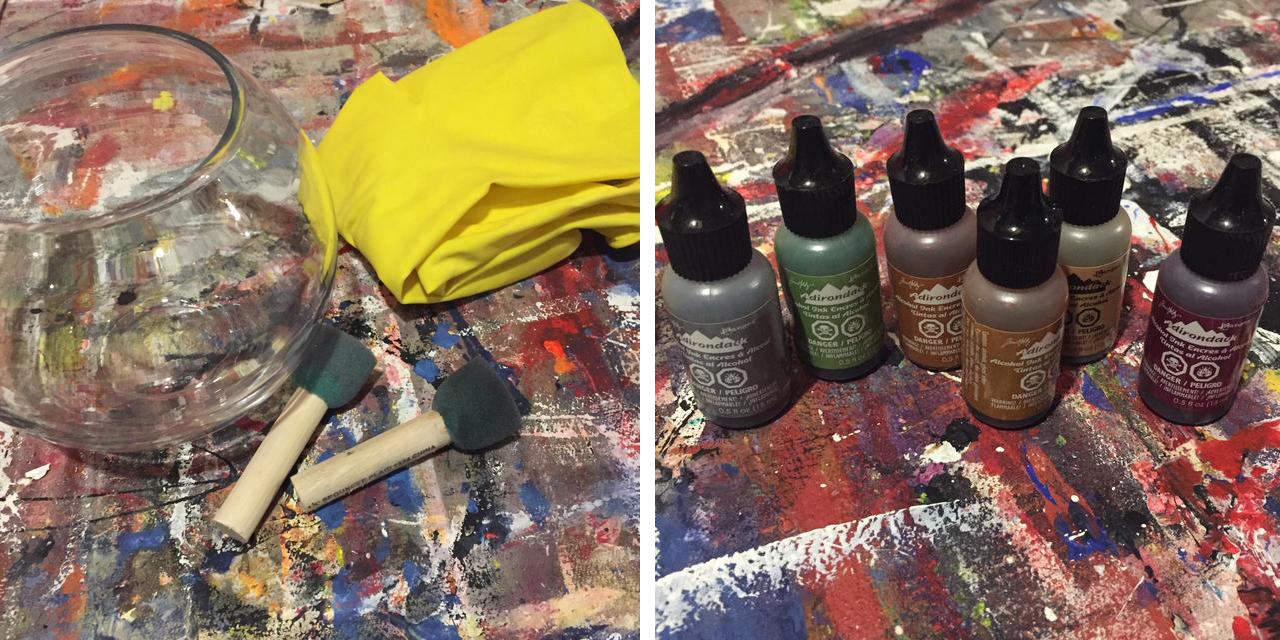 Step 2: Holding up the glass bowl, splash one drop of ink at a time and blow it around the glass until the entire surface is covered. Alternate using different colors until you see the desired effect.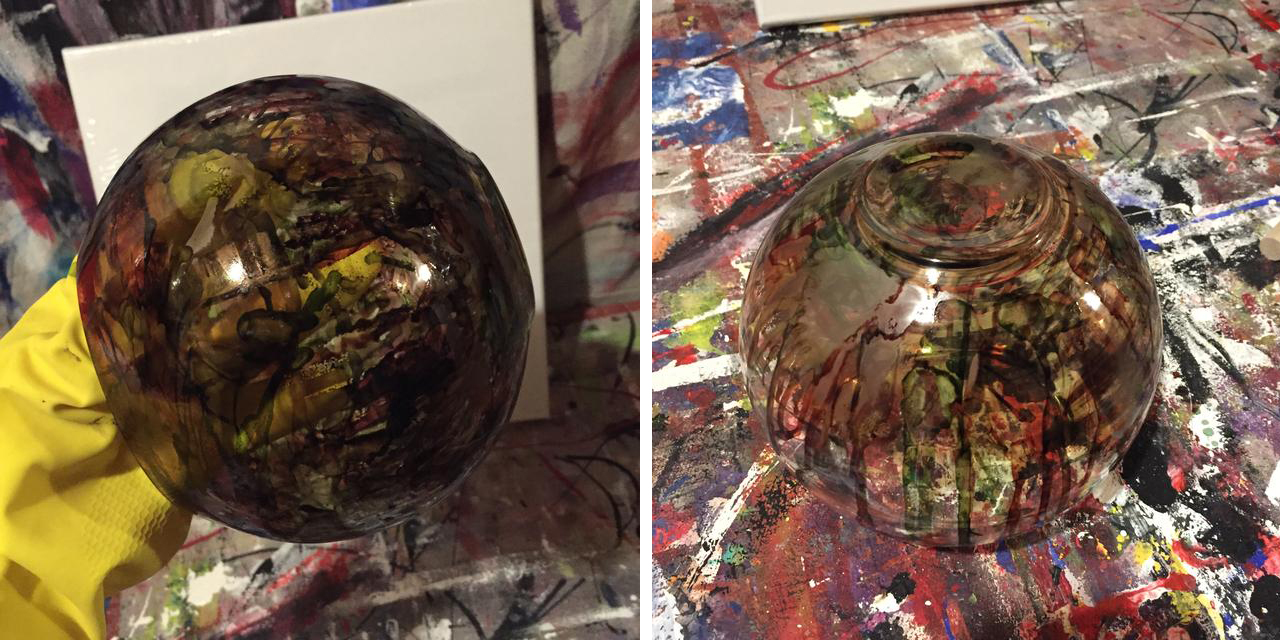 Step 3: Let dry for a few hours or overnight.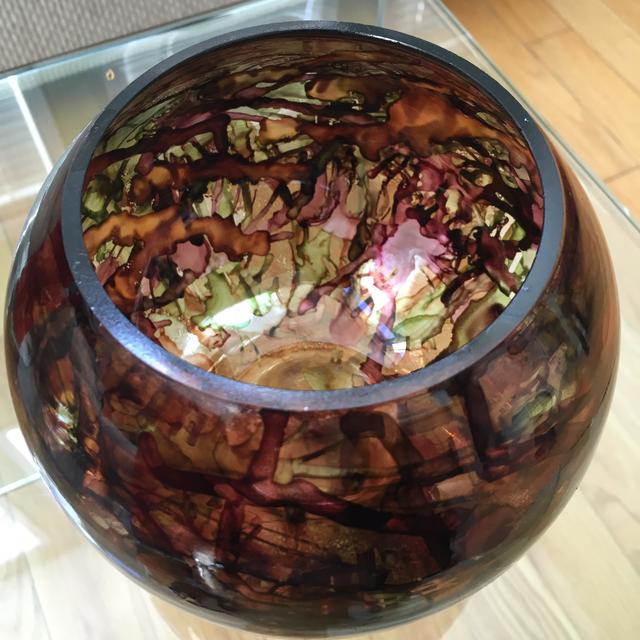 Step 4: Once the ink is fully dry, spray it with shellac to seal the color. Two or three thin coats of shellac will ensure the ink doesn't rub off.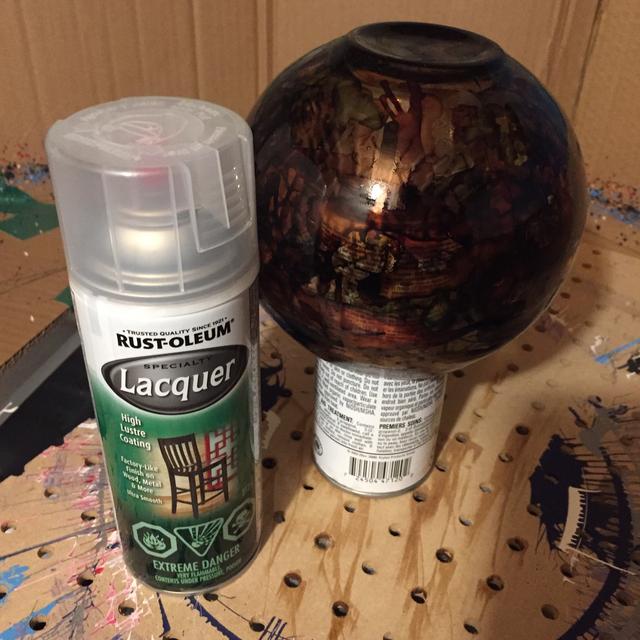 Step 5: To make sure the ink colors will still be visible when you have dirt and a plant inside your planter, paint the inside with white acrylic paint.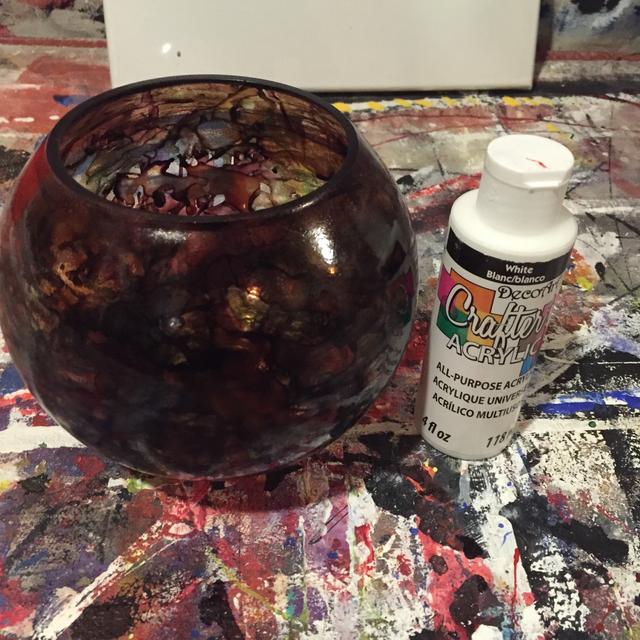 Step 6: Let the acrylic paint dry overnight.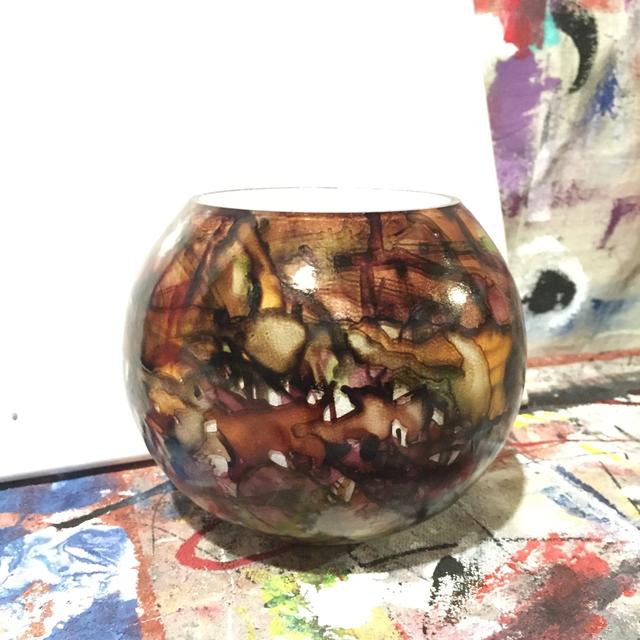 Step 7: Fill with your favorite plant, (Joanne chose a Kalanchoe), and put it in your favorite space.
We adore this beautiful, stained glass inspired planter. Though one of the more complex on our list, you can recreate it at home in just a few simple steps. Love it as much as we do?
Make sure to vote for it on Facebook
.