7 Spooktacular Halloween Decor Ideas
Oct 9, 2015, 19:20 PM
Halloween is coming up fast, is your home ready? If you're drawing a blank on how to decorate this year, don't fret – we've got you covered. Wow friends, neighbors, and trick-or-treaters with these sweet and spooky decor ideas. Whether you're creating a terrifying haunted house or just adding a few tasteful items around your home, we've got decoration ideas we're sure everyone will enjoy. Check 'em out below and get ready to have the most boo-tiful house on the block!


Frightening Flowers
– One of the many reasons we love this scary centerpiece is its simplicity. It's very easy to make, yet its effect is very powerful. The eyes are totally unexpected and not the sort of trope Halloween decor you'll see at every house. Definitely a must do this year!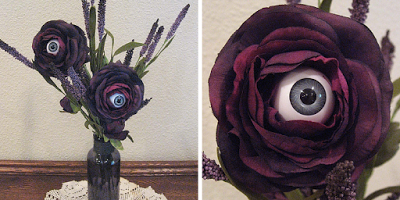 Gruesome Garland
– Brighten up your spooky space with this Day of the Dead influenced garland. Sugar skulls are a sweet (pun intended) way to add color to your Halloween festivities.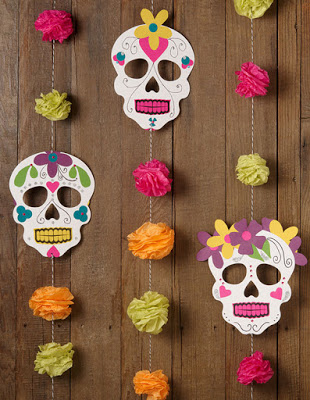 Horrifying Hats
– Short on space? Suspending your decorations from the ceiling is a great way to create a big impact without crowding your home. We are big fans of these levitating witch hats. Pick up a couple from the dollar store, grab some fishing wire, and string them up.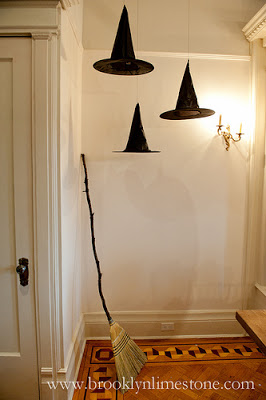 Creepy Centerpiece
– Halloween isn't just about fake blood and gore, sometimes it pays to be more subtle. Much like the other flowery decor item we shared, we appreciate this centerpiece for its simplicity. Add some critters and crawlers to a bunch of white roses and enjoy.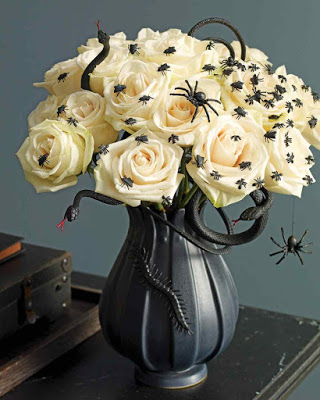 Devilish Door
– This is one a-DOOR-able decoration! If you've got little ones at home or are in a neighborhood that's full of tiny tots, this is a great way to decorate for Halloween. You don't want to be too scary, but you do want to mark the occasion and this cute mummy door is perfect!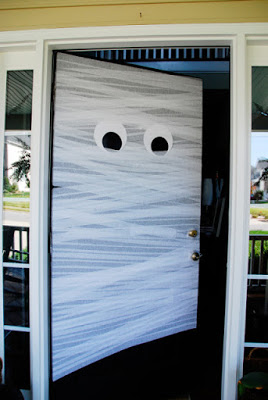 Vicious Votives
– Some yarn and a few fake spiders turn these darling votives into daring Halloween decor. These are a great touch for small Halloween get togethers and dinner parties.
Ferocious Fanged Pumpkins
– Don't crowd your window sills with large Jack-o-lanterns, these "Drac-o-lanterns" are perfect for small spaces. An ideal craft for little ones who are too young to carve pumpkins, all you need is fangs and push pins to make these guys!