Kitchen Inspiration: Seven Stylish Ideas
Jun 23, 2015, 17:43 PM
When it comes to upgrading your home decor, sometimes less is more. You don't always have to take a sledge hammer to your space to achieve a big change. If you want to spruce up your kitchen without breaking the bank or the walls, we've got just what you need. Transforming one or two strategic pieces can have as big an impact as completely remodeling – you just need to be clever. Consider the following ideas as you begin to revamp your space; we've got a list of seven fun things to try in your kitchen.


Beautiful Backsplash
– Getting a little creative with your backsplash can go a long way. Have fun exploring styles and colors before selecting a new one. There's a myriad of options available to you, so think carefully about what will work best for your kitchen and your taste.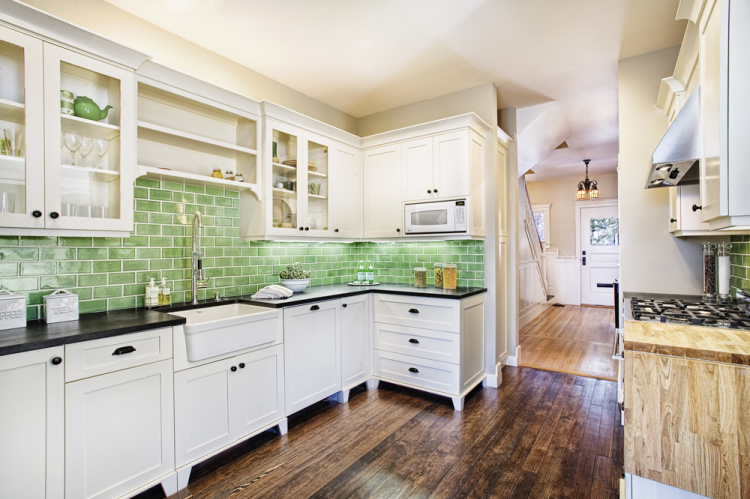 Cute Chalkboard
– There are few spots in the home better suited for a chalkboard than the kitchen. Write messages, shopping lists, recipes, notes, and more! Help get your family more organized and your kitchen more stylish.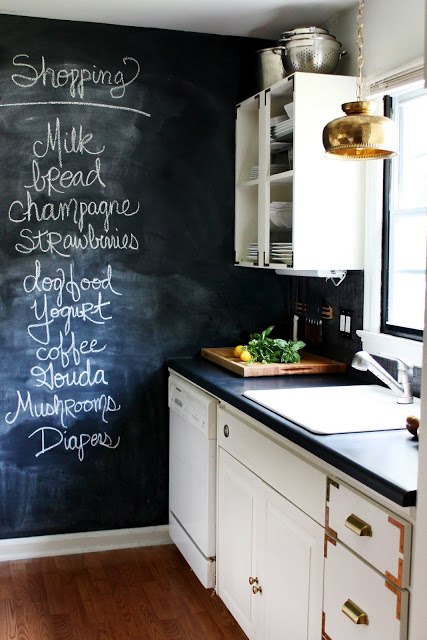 Fun Fixtures
– This is a
grate
light fixture! It'll add tons of zest to your kitchen. Ok, we'll stop, but seriously, how cute is this cheese grater light? And the best part is, it's a breeze to make!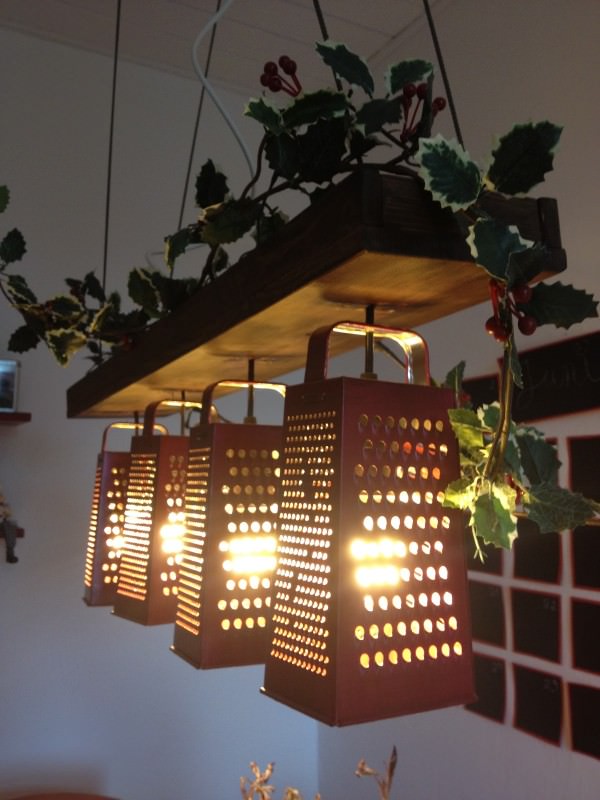 Sweet Seats
– Why not use this project as a chance to experiment with color and patterns? Not everything in your kitchen has to be entirely uniform, so get a little playful. We love these unique chairs – they're clearly part of a set, but their different patterns have a great effect on the rest of the white kitchen.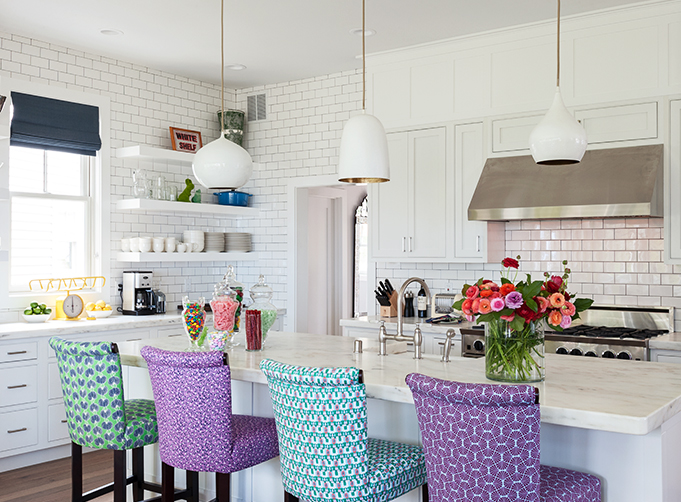 Happy Herbs
– Improve the look of your kitchen and the taste of your cooking by making a fun and functional herb garden! These gorgeous plants will freshen up your space and food.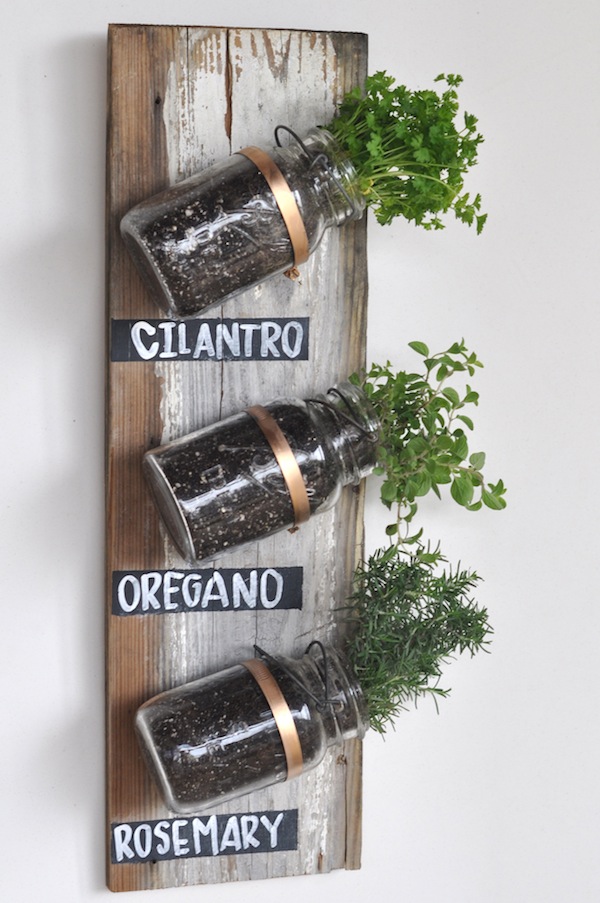 Wonderful Wallpaper
– Wallpaper can add some much needed warmth to an otherwise icy kitchen (stainless steel appliances and white walls are classic and stunning, but they can also be a little cold). Try using a nice pattern to create an accent wall. Heat up your space without going overboard.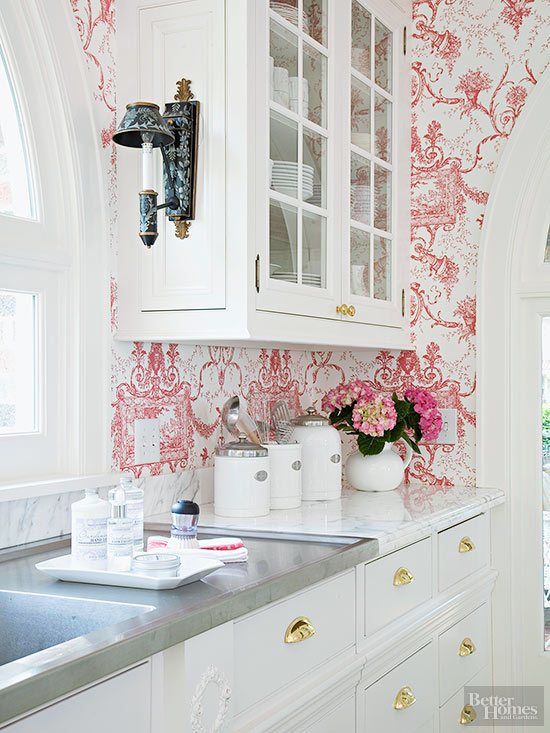 Cozy Color
– Instead of making your space more cozy using wallpaper, you can be a bit bolder and try paint. We're loving the mint green they've tried in this kitchen. Make sure to pick a hue you'll love for a long time; painting is a more serious commitment than wallpaper.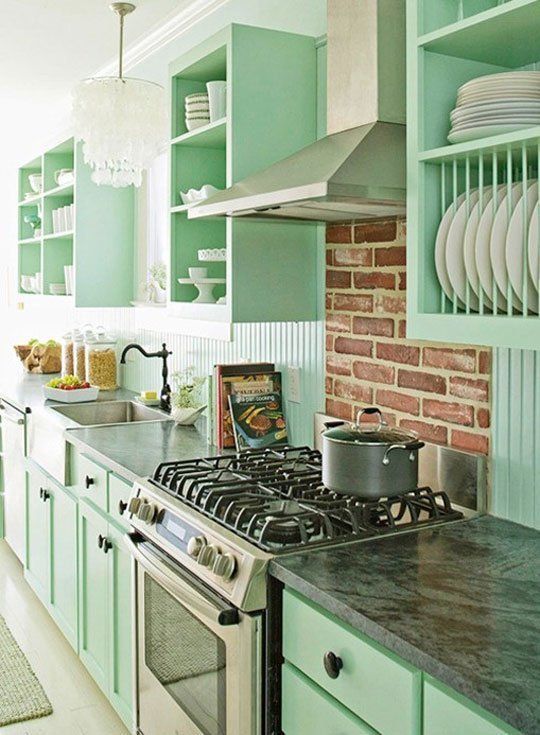 We hope these ideas help inspire you to try something new in your kitchen. Will you update your lighting or try growing a herb garden? Make sure to share your kitchen transformation with us @HomeShows on
Twitter
and
Instagram
! We'd love to see what you cook up!