SCAM ALERT FOR EXHIBITORS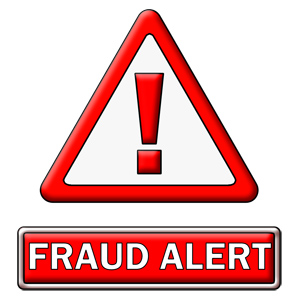 As per our privacy policy, Marketplace Events is a permission-based email sender. We do not share, rent, or sell any email lists.
2024 information is being posted as it becomes available. Please check this page regularly as the show approaches.
2023 Exhibitor Manual

This document will not be mailed or printed for distribution - please read carefully, as it will answer most if not all of your exhibiting questions. The document and this page will be updated regularly as new information becomes available.
CLICK HERE for the 2023 Home + Garden Show Exhibitor Manual
DECORATOR KIT
Show Decorator - Fern Expo
POINT OF CONTACT:
Jessica Mulheron
jmulheron@fernexpo.com
800.774.1251 x1
Fern Expo will send all booked exhibitors a direct link/email with login information to their ordering system, OneView. Fern is updated weekly with newly booked exhibitor lists. If you do not see an email regarding OneView, please double-check your spam filter before contacting Fern.
Advanced Pricing deadlines for 2024 TBD
UTILITIES and INTERNET services
Electricity, Water and Cleaning and other Services
Minneapolis Convention Center
Exhibitor Services
1301 2nd Ave S
Phone: 612.335.6550 Fax: 612.335.6600
online ordering CLICK HERE
Internet and Telephone Services
Smart City Networks
Phone: 888.446.6911 Fax: 702.943.6001
Online Ordering CLICK HERE
MCC Exhibitor Ordering Guide 2023 Smart City
024-MCC Wireless Flyer-New
CONVENTION CENTER MARSHALLING YARD
Limited Exhibitor Parking available at the Convention Center Marshalling Yard off 16th Street
NEW PROCESS: There are limited parking spaces available for purchase ONLINE ONLY from the Convention Center Exhibitor Services. Passes will sell out quickly- Link published closer to show - DATE TBD. Steps to purchase: Enter booth #, select "Exhibitor Marshalling Yard Parking", scroll down and select the show.
SCAM WARNING
There have been a number of spam emails offering our attendee lists. These are scams and the senders are unauthorized to use the Marketplace Events' name. These scammers are attempting to receive monies from exhibiting companies without providing anything in return. These emails are not approved by Marketplace Events, and Marketplace Events would never ask for bank information or other sensitive information over email.
CLICK HERE for more information.
EXHIBITOR FORMS AND INFORMATION
Certificate of Compliance Form - REQUIRED
FOOD & BEVERAGE PERMIT PROCEDURES
Exhibitors in the show who are dispensing food and/or beverages must obtain a Short-Term Food Permit or provide license number for Seasonal or Mobile licenses already on file. 2024 Food Permit processes and forms coming Fall 2023
Review documents from the Convention Center regarding food sales and sampling rules:
SALES RULES
SAMPLING RULES
INSURANCE
Our shows have all been set up so exhibitors can apply using this link:
A few things to be aware of:
Exhibitors will have to pick the show from a drop-down list that includes shows other than just those run by MPE.
Marketplace Events is not selling this insurance and does not profit from it in any way. This is simply a resource for those exhibitors who don't already have the required insurance coverage per their contracts. They do not have to purchase this.
The insurance clause is #5 on the Terms and Conditions page of all booth space contracts. For easy reference, exhibitors are required to have:
Comprehensive General Liability and All Risk Property Insurance
Coverage must be from the start of move-in to the end of move-out
Coverage of at least $1,000,000 for each separate occurence
Name Marketplace Events LLC and the venue as additional insured
Provide a copy of the certificate of insurance to MPE
Contact Kendra Reilly Monahan, Buttine Underwriters Purchasing Group, LLC
2024 Move In Map and Schedule
NEED A LARGER MAP? Click HERE for a PDF of this map and schedule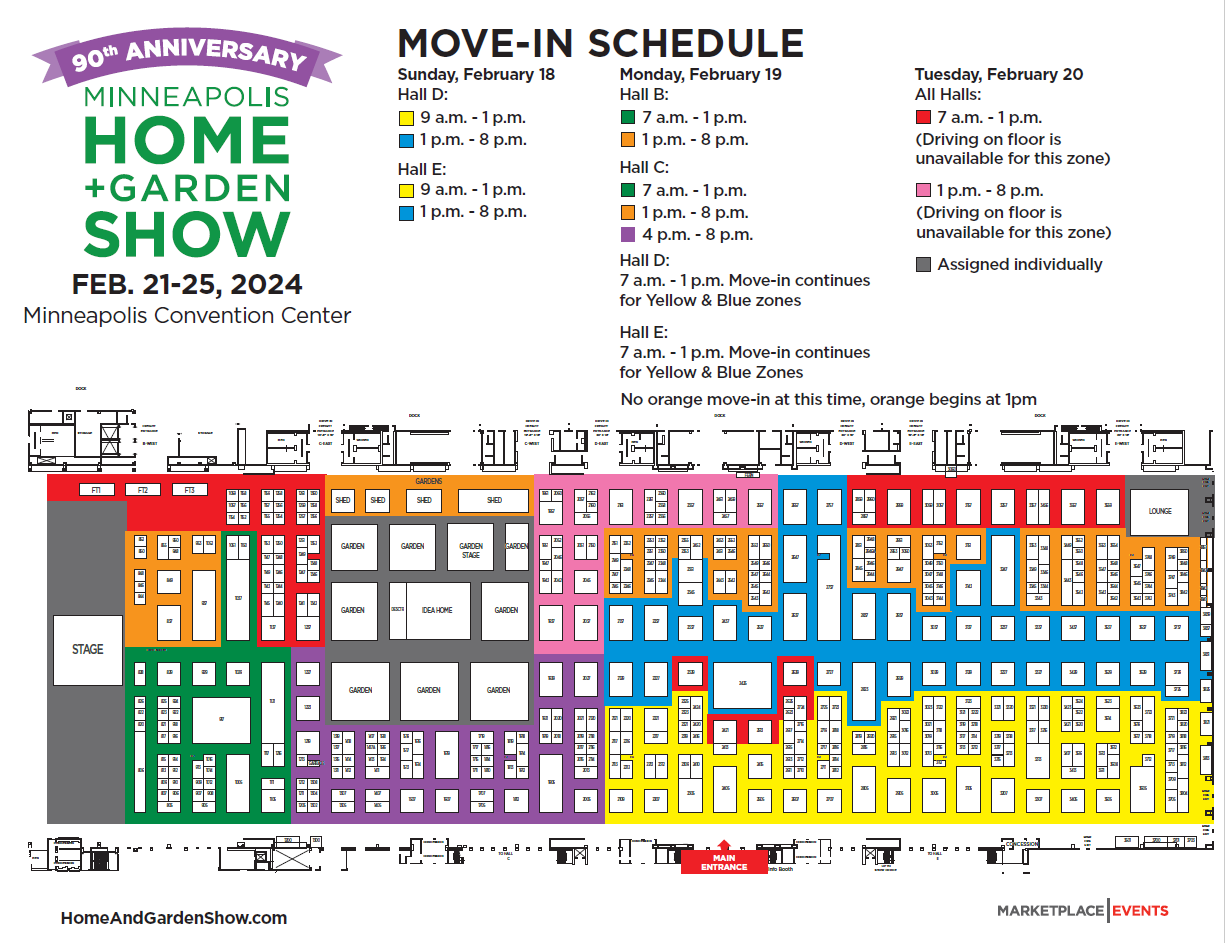 2024 MOVE OUT map and schedule
NEED A LARGER MAP? Click HERE for a PDF of this map and schedule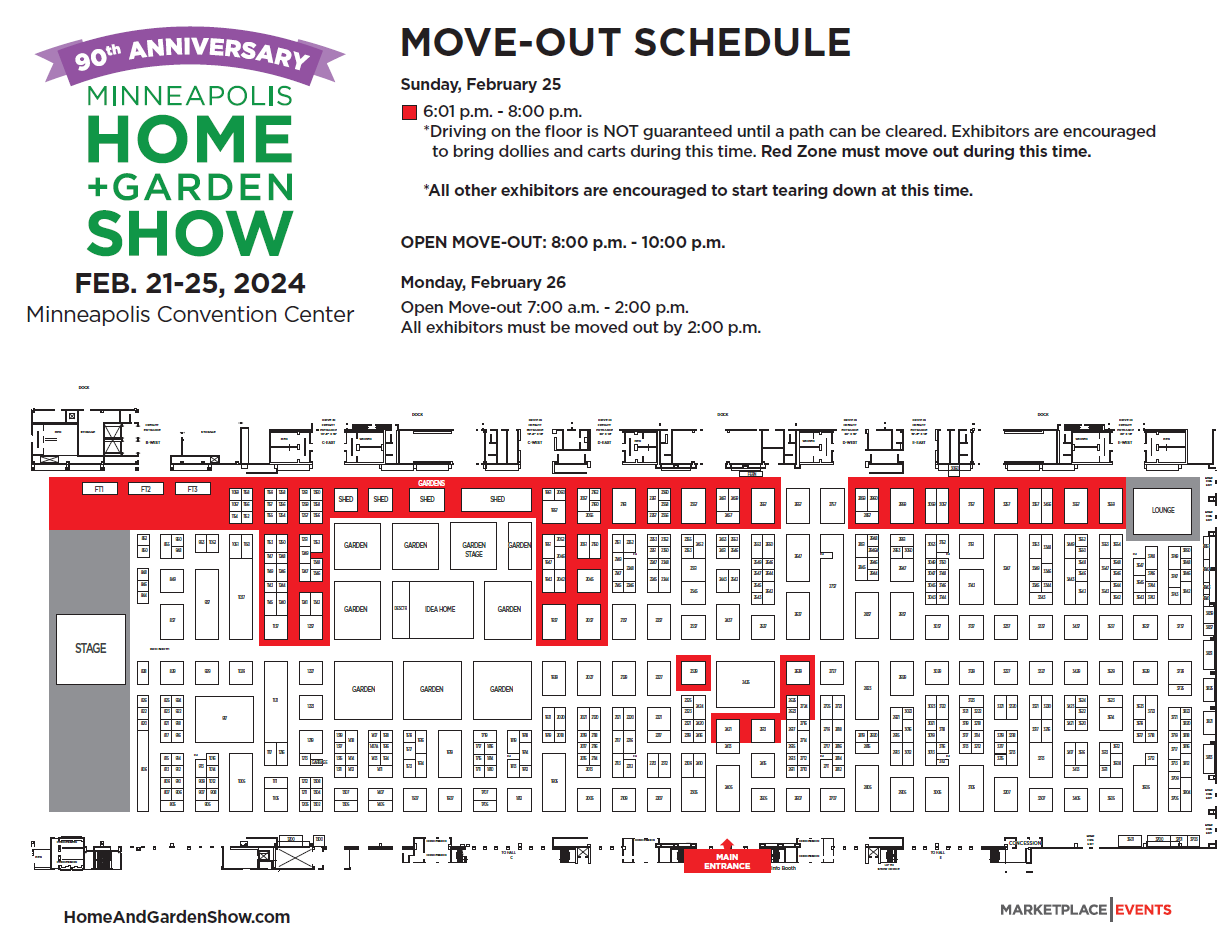 ENHANCE YOUR COMPANY'S ONLINE EXHIBITOR LISTING
Your basic listing will be uploaded to the website when you book your booth. Within 24 hours you will receive an automated email to enhance your listing. This link can be used multiple times and you can make updates and changes to your listing until ONE day after the show commences. If you have any questions regarding the online exhibitor listing or do not receive the link, please email our digital support rep, JenK@mpeshows.com.
Need help with your listing? Read the FAQs.
Learn more about the benefits of creating your enhanced listing.
Go from basic to ENHANCED!
SOCIAL MEDIA
#LetsGetSocial
Share your show pics or your home reno projects with us.
Hashtags: #MPLSHomeShow #MPLSHomeandGardenShow

In efforts to protect potential joint customers from fraudulent events and scammers, we request that you do not create your own Facebook Event. This helps us manage ticket sales for the event, and ensures that our team are available to support both exhibitors and potential attendees with any questions, comments, or concerns that they have. Please feel free to reach out to your show manager or show marketing manager with your companies' Facebook page and we can add you as a co-host to the official event.
Click Here to go to our Facebook Event for 2023.
Click Here for the Social Media Marketing Kit
2024 DATES & HOURS

Wednesday, February 21: 12:00pm - 8:00pm
Thursday, February 22: 12:00pm - 8:00pm
Friday, February 23: 10:00am - 8:00pm
Saturday, February 24: 10:00am - 8:00pm
Sunday, February 25: 10:00am - 6:00pm
Exhibitors will have access to the show floor one hour prior to show open.
PARKING
Parking is easy to find at the conveniently located Minneapolis Convention Center. In addition to metered parking, there is a wide selection of off-street parking to choose from within easy walking distance - most of these are parking ramps that are connected to the Minneapolis Convention Center by skyway.
PLAZA PARKING:

Across the street from the Minneapolis Convention Center, on 2nd Avenue South, is an underground ramp that is connected by a climate-controlled skyway system to the Minneapolis Convention Center and several downtown accommodations and attractions.
117 South 12th Street
Minneapolis, MN 55403

Vehicle Entry: 12th Street, 2nd Avenue
Vehicle Exit: 12th Street, Marquette Avenue
Clearance: 6 feet 8 inches
More info: Click HERE (select "Plaza" under Ramp)

THIRD AVENUE RAMP (CENTRAL LUTHERAN RAMP):
1401 3RD Avenue S
Minneapolis, MN 55403
Vehicle Entry: 3rd Avenue South
Vehicle Exit: 3rd Avenue South
Clearance: 8 feet 2 inches
CONVENTION CENTER MARSHALLING YARD
Limited Exhibitor Parking available at the Convention Center Marshalling Yard off 16th Street
There are limited parking spaces available for purchase ONLINE ONLY from the Convention Center Exhibitor Services. Links and details will be published as the show approaches.
SHOW HOTEL
Hilton Minneapolis
1001 Marquette Avenue
Minneapolis, MN 55403
888-933-5363

The hotel is conveniently connected to the Minneapolis Convention Center by skyways.
2024 Booking link HERE
Innovation Avenue
Does your company have an innovative product or service? If so, we want to hear about it and possibly include in our Innovation Avenue feature for the show. Limited availability so please complete the form and submit soon.
Application Form is linked HERE.